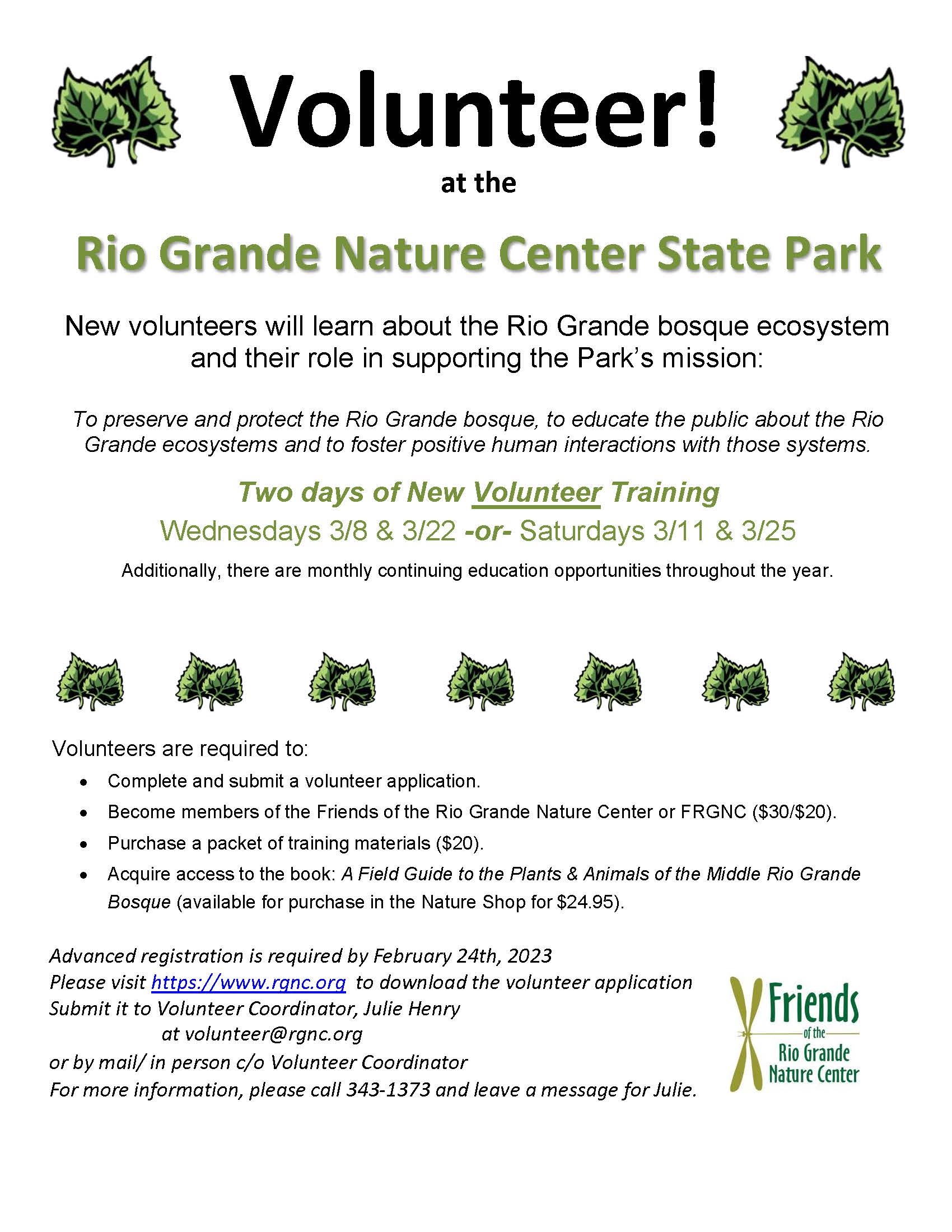 The RGNC is open with the following temporary restrictions.  Visitors are encouraged to wear a mask in the Visitor Center,  but it is no longer a requirement to enter the building or to attend a guided outdoor program.  Thank you for your cooperation.  
Face coverings are encouraged but not required inside the Visitor Center.
Social distancing is required; step aside as needed where our paths are less than 6 feet wide.
Walk-in and bike-in visitation are allowed.
The west gate to the bosque trails is open; the bike and bosque trails can be accessed from the park.
Service dogs only; no pets.
Day-use fees or display of applicable permit are required; check or exact change only please.  Day-use permits can be purchased with a credit card at https://www.reserveamerica.com/
State Parks annual day use and camping permits are available for sale with check or exact change only.  Please call the park for questions about the extension of expired camping permits.
Friends memberships are available on-line, at the Visitor Center or through the mail.
Details are constantly changing, but this is the information as of February 17, 2022.